AQUATIS is a place for everyone and it is important to us that it is an accessible place of tourism. That's why AQUATIS has put in place all the necessary structures so that anyone can come and enjoy the magical experience this place has to offer.
People with reduced mobility
Independent travel is important. Whether you are disabled, elderly or a family with young children, AQUATIS is adapted to welcome each of you. As accessible and sustainable tourism is one of our values, you can count on AQUATIS to help you get away from it all.
Access to the aquarium is fully wheelchair accessible. Wheelchairs are also available upon prior reservation at info@aquatis.ch.
ginto: The accessibility platform on OK:GO
The OK:GO initiative promotes the provision of information about the accessibility of tourist offers throughout Switzerland. We are therefore proud that AQUATIS is part of this platform, in partnership with the Swiss Barrier Free Association. You can find all the information you need on the Ginto app or on their website to enjoy your visit with peace of mind.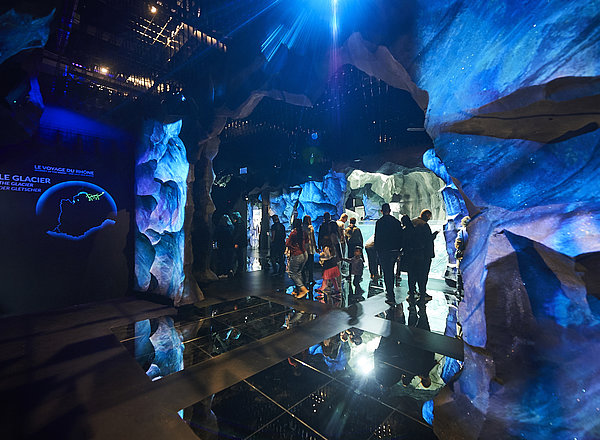 GROUPS
Privatization, School, Tour Operators, ...
Would you like to benefit from offers adapted to your group visit to AQUATIS? We certainly have an attractive offer for you!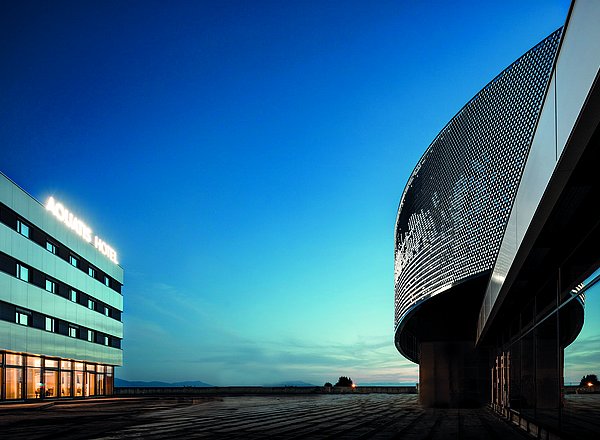 AQUATIS HOTEL
Families are of paramount importance in our establishment and it is important to us to offer the best services for all generations. Aquatis Hotel combines leisure, education and pedagogy.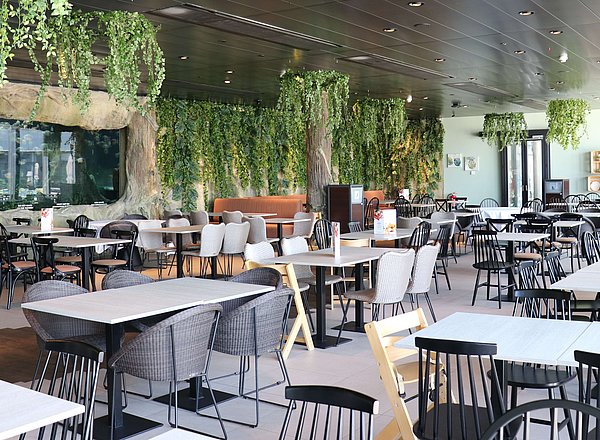 THE GARDEN RESTAURANT
Take a break at The Garden, the open restaurant located on the AQUATIS platform. Discover our dishes of the day, our suggestions of the week and our dishes to share in group or in family.