The first, that of the Mangshan Viper is currently the only conservation programme for a venomous snake in Europe.
This programme was launched in December 2015 and validated by the EAZA Executive Committee in February 2016. The AQUATIS collection consists of eight animals from four different bloodlines.
This viper is in great danger. Indeed, it is prized because, according to Chinese beliefs, its blood is an aphrodisiac. It is often found in the markets of Shenzhen, Quanzhou and Hong Kong. It is estimated that about 350/400 specimens remain in the wild. To date, in the EAZA conservation programme, we count 114 specimens in 23 institutions (15 in the USA and 8 in Europe).
This species was discovered in September 1989. In 1992, the Mount Mangshan area was declared a national park and in 1994 established as a nature reserve. In 1990 the capture of these specimens, meanwhile declared in China as one of the two most protected animals after the Great Panda, could be legally punished by the highest penalty. The species was classified as "endangered" on the IUCN Red List of Threatened Species of Wild Fauna and Flora (IUCN Red List) in 2011 and listed in Appendix II of the Convention on International Trade in Endangered Species of Wild Fauna and Flora (CITES) in March 2013.
The first births in captivity took place in 2001 at the San Diego Zoo (USA) thanks to a group of animals that arrived in America by "chance". The greatest difficulty in the breeding of this species is the fact that the animals do not reach sexual maturity until they are 6-7 years old and the laying of eggs is not annual.
The EAZA conservation programme ESB for this species is managed by AQUATIS.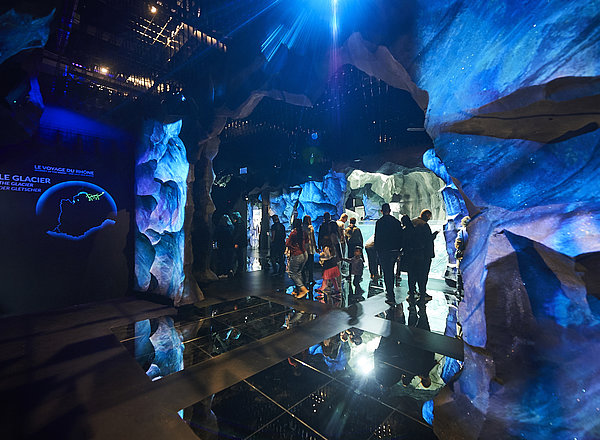 GROUPS
Privatization, School, Tour Operators, ...
Would you like to benefit from offers adapted to your group visit to AQUATIS? We certainly have an attractive offer for you!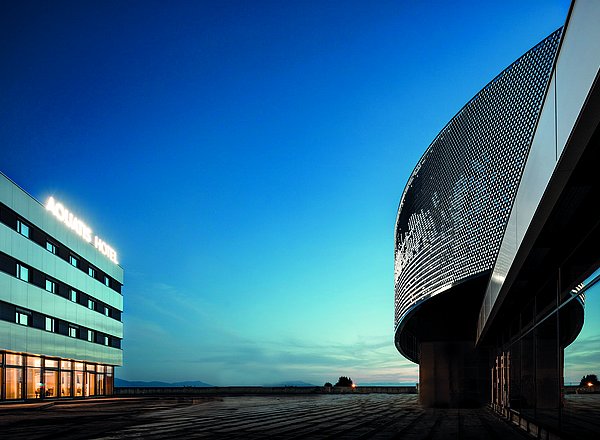 AQUATIS HOTEL
Families are of paramount importance in our establishment and it is important to us to offer the best services for all generations. Aquatis Hotel combines leisure, education and pedagogy.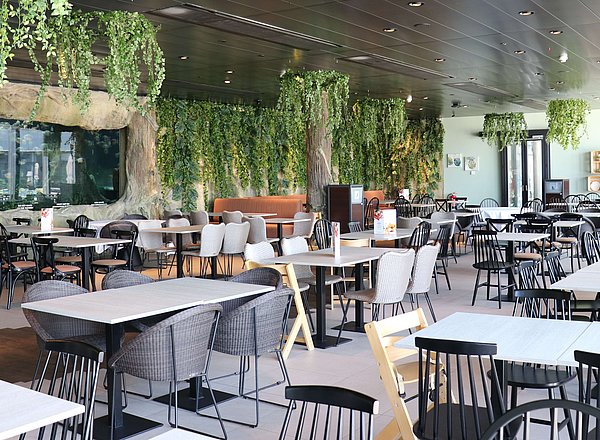 THE GARDEN RESTAURANT
Take a break at The Garden, the open restaurant located on the AQUATIS platform. Discover our dishes of the day, our suggestions of the week and our dishes to share in group or in family.